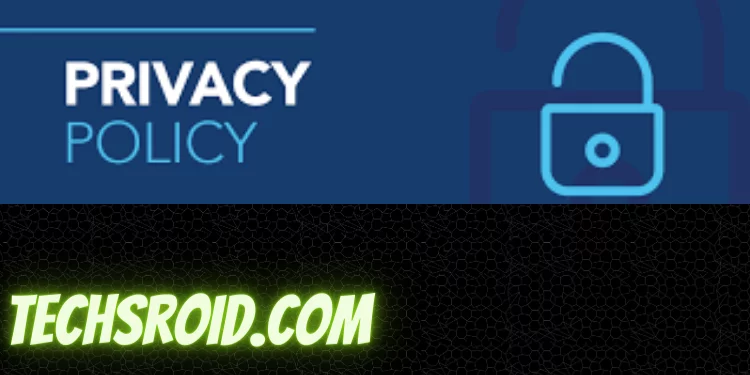 Techsroid, https://techsroid.com/, prioritizes visitor privacy. Techsroid collects and uses information in this Privacy Policy.
Please email us at [insert email address] with any queries about our Privacy Policy.
Log Files
Techsroid logs as usual. These files track website visitors. It's part of hosting analytics for all companies. Log files gather IP addresses, browser type, ISP, date/time stamp, referring/exit sites, and potential clicks. These have no personal information. The data is used for trend analysis, site administration, and user behavior and demographics tracking.
Cookies/Web Beacons
Techsroid uses 'cookies' like other websites. These cookies store visitors' preferences and website pages visited. We use browser type and other information to customize our web page content for visitors.
Google DART Cookie
Our third-party vendors include Google. DART cookies serve advertising to visitors based on their visits to www.website.com and other sites. Visit https://policies.google.com/technologies/ads to opt out of DART cookies.
Ad Partners
Our advertisers may use cookies and web beacons. Our advertisers are below. Our advertising partners have user data privacy policies. We linked their Privacy Policies below for convenience.
Amazon Privacy Policies
Techsroid's advertising partners' privacy policies are listed below.
Third-party ad servers or networks send cookies, JavaScript, or Web Beacons to users' browsers in their Techsroid ads and links. This automatically gives them your IP address. These technologies measure advertising campaign effectiveness and customize website advertising content.
Techsroid has no control over third-party advertiser cookies.
Third-Party Privacy Policies
Techsroid's Privacy Policy doesn't apply to advertisements or websites. Thus, please examine these third-party ad servers' Privacy Policies for additional information. It may include their policies and opt-out information. Privacy Policy Links lists all these policies and their links.
Children's Information
Protecting children online is another priority. Parents and guardians should observe, participate in, monitor, and guide their online activity.
Techsroid never collects personal information from children under 13. If your child provided this information on our website, please notify us immediately, and we will do our utmost to remove such information from our database promptly.
Privacy only online
This Privacy Policy only covers our online activities and visitors' Techsroid data.