Discover a streaming sensation with unique material, innovation, and various entertainment genres. What is Peacock TV App? Peacock TV is a revolutionary streaming app that transports viewers to endless possibilities with its massive library of shows, movies, live sports, and unique content. Peacock TV offers dramas, comedies, sports, and documentaries for every taste.
We'll explore the Peacock TV app's amazing features, diverse programming, and engaging user experience. Peacock TV will elevate your streaming experience.
What is Peacock TV App?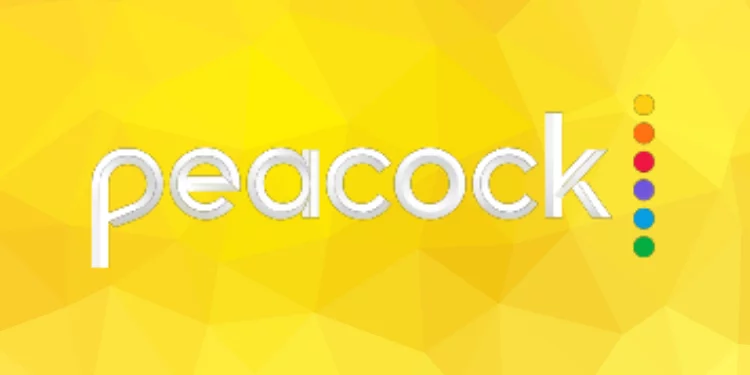 Peacock TV, owned by Peacock TV LLC, is a flexible streaming service for entertainment fans. Peacock TV's smart TV and Android app provides easy access to a wide range of engaging entertainment. Peacock TV offers popular TV series and exclusive movies from Focus Features.
Users may stream, view, and download their favorite shows and movies on their preferred devices while protecting their data and preferences. Peacock TV is a complete streaming solution that delights viewers. Share recommendations with friends or enjoy the smooth connection and viewing.
How to Download Peacock TV For Free?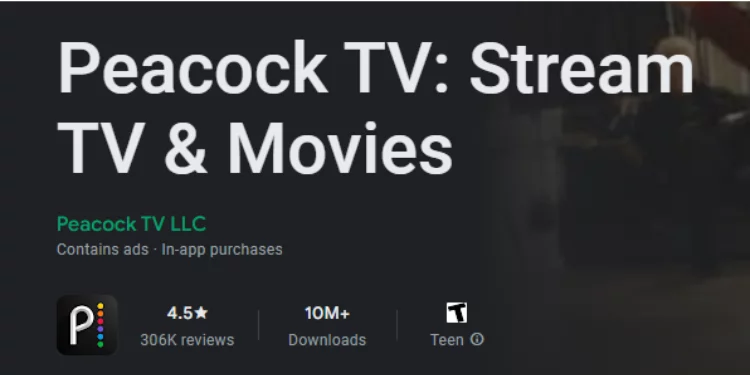 Step 1: Access Your Device's App Store 
Open the smart TV or Android app store. This might be the Google Play Store for Android or your smart TV brand's app store.
Step 2: Search for Peacock App 
Search for "Peacock" on the app store. Find the official Peacock app in the search results.
Step 3: Select and Download 
Select the Peacock app and click download and install the app.
Step 4: Launch the Peacock App 
After installation, find Peacock in your device's app library or home screen. Launch the app by tapping.
Step 5: Sign Up or Sign In 
You may be asked to sign up or log in when you open the Peacock app. Follow the on-screen directions to finish this step.
Step 6: Explore and Enjoy 
After creating an account, you may browse Peacock TV's extensive library of TV series, movies, and exclusive material. Explore networks, stream shows, and use various features.
Download Peacock TV for free on your smart TV or Android device by following these steps. Enjoy Peacock TV's extensive programs and features.
How to Set Up a Peacock TV Account?
Step 1: Access the Peacock App 
Launch Peacock on your Android or smart TV. Ensure a reliable internet connection.
Step 2: Sign Up for an Account 
Sign in or register when you open the app. "Sign Up" to continue.
Step 3: Provide Your Information 
Create a Peacock TV account by entering your information. Your email address, secure password, and further details are usually requested.
Step 4: Choose Your Subscription 
Peacock Premium offers amazing stuff. Choose your subscription plan. Payment information may be required.
Step 5: Set Up Preferences and Notifications 
Set genre and show selections on Peacock TV. New content, recommendations, and changes can also be notified.
Step 6: Agree to Terms and Conditions 
Accept Peacock TV's terms and privacy policies.
Step 7: Complete the Setup 
To complete account setup, click "Finish" or "Complete Setup" after providing all required information and agreeing to the terms.
Step 8: Start Streaming and Enjoying Peacock TV 
Peacock allows you to stream and download a variety of material. Enjoy streaming TV episodes, movies, and more from the extensive library.
Following these steps, you can easily set up your Peacock TV account and enjoy its many streaming possibilities on your smart TV or Android device.
Is Peacock Still Free on a Smart TV?
After market research and consumer preferences, Peacock TV switched to a tiered subscription model. Peacock's free version has limited features, but Peacock Premium has more content and functionality.
To watch Peacock on a smart TV, customers can download the app and join up for Peacock Premium, which offers various shows, movies, and unique material. Although the free option provides:
Access to a limited selection.
Upgrading to Peacock Premium unlocks many entertainment possibilities.
Ensuring a more immersive streaming experience on your smart TV.
What Countries Is Peacock TV Available In?
Peacock TV is now available in several countries worldwide. Peacock has grown globally since its US launch. Canadians and Europeans can watch Peacock TV. However, availability varies in each country, and new regions are added.
Check the Peacock website or local streaming service providers for the latest information on accessing Peacock TV in your country. Stay tuned as Peacock TV expands abroad, offering its unique content to audiences worldwide.
What Can You Watch on Peacock TV?
Peacock TV LLC attracts entertainment fans with its diverse programs. Peacock TV supports smart TVs and Android devices so everyone can watch various TV shows and movies. Peacock TV offers everything from DreamWorks Animation movies to a family movie night.
NBC News updates, and the SNL Vault let you revisit memorable sketches. "Poker Face" and "Bel Air" offer immersive storytelling, while the Premier League thrills sports lovers.
Peacock TV lets you watch, download, and stream live content, movies, and your favorite series whenever possible. Keep up with the latest news, browse the information package, and enjoy Peacock TV's seamless service while receiving personalized notifications and relevant ads. Peacock TV's streaming service offers endless entertainment.
FAQs
What kind of notice should I expect on Peacock TV? 
Answer: Peacock TV sends individualized notifications about new content, recommendations, and changes to improve your viewing experience.
Is Peacock TV available on NBC networks? 
Answer: Yes, Peacock TV is owned by NBC and features many NBC network shows.
Can I control my data usage while streaming on Peacock TV? 
Answer: Peacock TV lets you manage streaming data usage via the app.
Does Peacock TV provide live news updates from NBC? 
Answer: Yes, Peacock TV broadcasts live NBC news.
How can I access the information package on Peacock TV? 
Answer: Peacock TV's information bundle details episodes, movies, and special content in the app.
How does Peacock TV protect my personal information and account when I start watching?
Answer: Peacock TV ensures user security by using strong encryption and protecting personal data.
Bottom Lines
Peacock TV App's large content library and user-friendly UI revolutionize streaming. Peacock TV has something for everyone, from family movie nights to live sports. Peacock TV App is the best place for immersive and compelling entertainment thanks to its smooth streaming and access to exclusive networks like NBC.