Are you tired from Peacock autoplay? Let's find creative methods to control your streaming experience because turn off autoplay peacock option is not available in the App. Learn how to turn off autoplay on Peacock on a browser or TV with the simple steps below. Stay tuned for Peacock autoplay updates, but the methods below provide instant solutions.
Future updates may include an autoplay toggle. Expect a wait, as such modifications may affect the platform's income strategy.
How to Turn Off Autoplay on Peacock Using Google Chrome?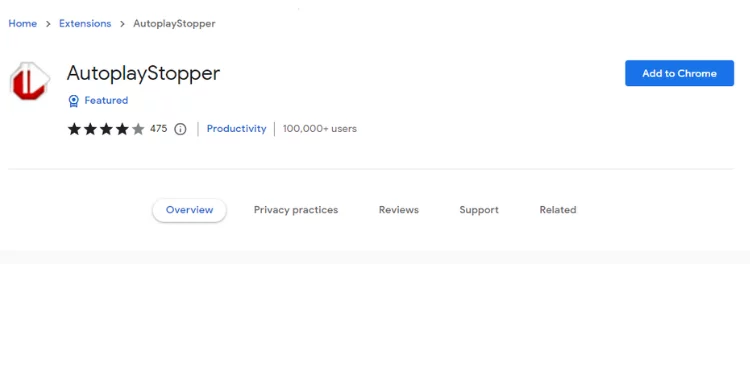 While it may not be possible to turn off autoplay in Peacock TV's default settings, you can get greater control over your viewing experience by using a browser extension.
Step 1: Select a Browser Extension Compatible
Open your browser's extension store. Chrome, Firefox, Edge, and more browsers have autoplay-stopping extensions.
Find an "Autoplay Stopper" or equivalent extension for your browser.
Step 2: Install Extension
After choosing an extension, click it to install.
Click "Add to [Your Browser]" and follow the on-screen instructions to integrate the extension smoothly.
Step 3: Configure the Autoplay Settings
Find the extension icon on your browser toolbar.
Right-clicking the symbol opens settings. Search for Peacock TV and other supported sites.
Adjust your autoplay settings here.
Step 4: Test the Changes
To ensure the automatic feature is off, open Peacock TV and play a video.
Confirm that you can choose when the next video starts for additional control.
Step 5: Adjust Your Settings
Explore extension settings for more options.
Some extensions allow site-specific personalization, improving your experience.
Following these steps, you can prevent Autoplay on Peacock using the "Autoplay Stopper" extension in Google Chrome. 
Sleep Timer on Your TV for Peacock Turn off Autoplay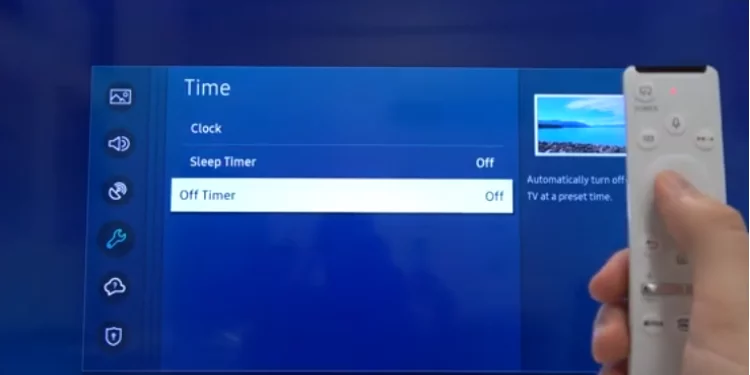 Using a sleep timer is easy if you want to avoid browser add-ons and integrate with your TV.
Step 1: Access Your TV Settings
Get your TV remote and go to settings.
Look for "Timers" or "Sleep Timer." Depending on your TV, this may be under general settings or timers.
Step 2: Locate Sleep Timer Options
Search for Sleep Timer in Timers. Your TV's brand and model may affect terminology.
Check out the sleep timer settings.
Step 3: Set the Sleep Timer Duration
Set the sleep timer duration. Your TV turns off automatically after this amount of inactivity.
To stop autoplay, this step is essential.
Step 4: Save Settings
Set the sleep timer duration, then confirm and save to make it work.
This controls the time after your TV shuts down, preventing autoplay.
Step 5: Activate the Sleep Timer During Peacock TV Sessions
Try the sleep timer before starting a Peacock TV session.
Enjoy your show knowing the sleep timer will prevent autoplay from starting the next episode.
Other Useful Settings On Peacock
In addition to the Autoplay function, Peacock has several parameters that you can change to improve your viewing pleasure. Among these settings are:
Video Quality: Peacock allows you to change the video quality to fit your internet connection. The options for video quality are auto, high, medium, and low.
Closed Captions: Peacock enables closed captions for the content if you want to watch a TV show or movie with them.
Parental Controls: Peacock enables you to set up parental controls if you have kids or wish to censor some content. To limit access to particular television series or films, you can create a PIN.
FAQs 
Can I share my Peacock account with someone else?
Peacock users can create five profiles, but anyone outside their family cannot use them.
Does Peacock offer closed captions?
Yes, closed captions are accessible for most of Peacock's content. The "CC" button on the video player activates closed captioning.
Can I watch live TV on Peacock?
Yes, live TV channels from Peacock are available. These include channels for sports, entertainment, and news. However, access to live TV requires a paid Peacock Premium subscription.
Conclusion
Peacock is an excellent video streaming service that provides its users with various features and materials. Everyone can find something they enjoy on Peacock, whether they prefer vintage comedies, blockbuster movies, or unique programming.
You may improve your viewing experience and get the most out of Peacock by changing your settings, investigating the platform's different features, and utilizing its free content.