Are you encountering Crunchyroll subtitles not working? Discover this comprehensive guide for troubleshooting and fixing subtitle issues quickly. Learn how to enable subtitles, resolve syncing glitches, and explore alternative solutions.
Unleash the magic of anime narratives with our expert tips and enjoy your favorite shows with fully functioning subtitles on Crunchyroll.
Importance of Subtitles in Your Anime Experience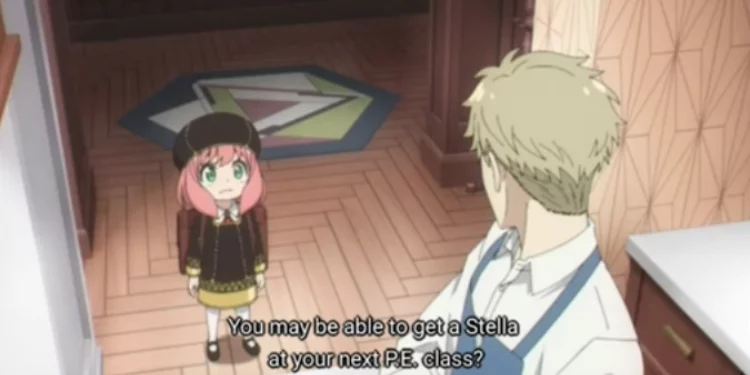 Subtitles are the gateway to a truly immersive anime experience, transcending language barriers and allowing viewers to delve deeper into the intricate world of storytelling.
Beyond the mere translation of words, subtitles infuse anime narratives with emotional resonance, cultural nuances, and character dynamics. They enable us to connect intimately with characters, comprehend dialogues, and grasp the essence of each scene.
Whether captivated by the intense drama of a confrontation or swept away by the humor of a witty exchange, subtitles convey the full spectrum of emotions and intentions.
They transform anime from a visual spectacle into a multi-dimensional sensory journey, where every word becomes a piece of the storytelling puzzle.
In a world where anime caters to a global audience, subtitles serve as the universal language that enriches our connection to diverse narratives and fosters a deeper appreciation for the art of animation.
Common Reasons Behind Crunchyroll Subtitles Not Working
Explore why Crunchyroll subtitles might not work as expected and discover the solutions that can swiftly reignite your anime experience.
Crunchyroll App and Website: Sometimes, the issue lies within the Crunchyroll platform itself. Glitches can affect subtitles, causing them to disappear or display inaccurately.
Outdated Apps or Browsers: When your app or browser isn't up-to-date, it might struggle to sync seamlessly with Crunchyroll's evolving system, leading to subtitle disruptions.
Internet Connection: A stable internet connection is the backbone of your streaming experience. Slow or intermittent internet can cause sync problems, affecting subtitle display.
Subtitle Language Preferences: Crunchyroll offers subtitles in various languages, and sometimes, a misalignment between the selected language and available subtitles can result in missing text.
Accidental Setting Changes: It's easy to inadvertently tweak settings, leading to unintended subtitle modifications or their complete disappearance.
Browser's Cache: While designed for quicker loading, cached data might conflict with subtitle delivery. Clearing your browser's cache can resolve this issue.
App Data Conflicts: Similarly, cached images and site data from your app might hinder the proper functioning of subtitles.
Quick Fixes to Restore Crunchyroll Subtitles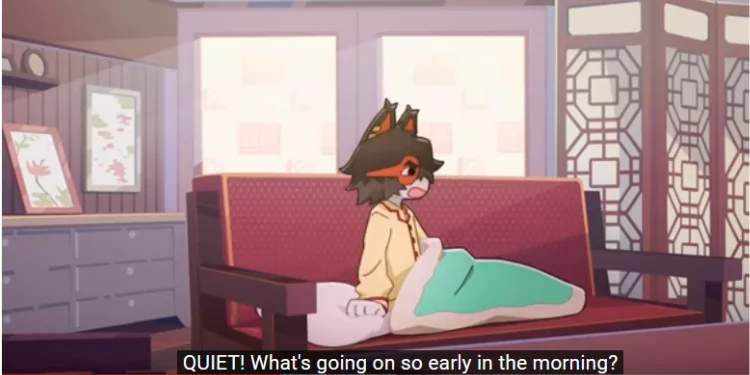 Whether encountering issues on the Crunchyroll app, website, or various devices, these fixes address common subtitle-related problems. Explore these simple methods to ensure that your anime experience is enhanced with accurate and timely subtitles.
Refresh the Page or Restart the App
Sometimes, glitches in the Crunchyroll app or on the Crunchyroll website can lead to subtitle issues, causing them not to display correctly or vanish altogether. Giving your viewing platform a quick refresh can restore those essential subtitles. 
Crunchyroll App or Website: If you're watching on the Crunchyroll app or through the Crunchyroll website, navigate to the episode or movie you're watching.
Refresh the Page: For those on a web browser, press CTRL+R (or CMD+R for Mac users) or click the refresh icon in your browser.
Restart the App: To restart the Crunchyroll app, close and reopen it.
Check Subtitles: To check subtitles, refresh or restart the episode and play it again to ensure proper functionality.
Refreshing the page or restarting the app can often be a quick and effective way to resolve minor subtitle problems on Crunchyroll, letting you dive back into your favorite anime with those important dialogues back on track. 
Check Subtitle Settings
Remember that tiny changes can improve your anime-watching experience. Accessing and changing subtitle settings on a smart TV, streaming device, or mobile phone is a simple way to customize your anime experience.
Here's how to quickly explore subtitle settings and maximize streaming service:
Access Your Account: Log in to your Crunchyroll account and head to the Crunchyroll webpage.
Navigate to Subtitle Options: Look for the settings menu or account icon, usually in the page's top right corner.
Select Language Preferences: Find the option related to subtitles within the settings. This might be labeled as "subtitle options," "subtitle language," or similar.
Choose Your Preferred Language: Click on the option, and a drop-down box will appear. Select your preferred language from the list.
Save Changes: After selecting your desired language, remember to save your changes.
Clear Cache and Cookies
Sometimes, the solution lies in a simple yet effective step by clearing your browser's cache and cookies. These temporary files can sometimes cause issues with the Crunchyroll player's functions, leading to subtitle problems or other playback glitches.
Clear your cache and cookies if you're having issues enabling Crunchyroll subtitles or streaming smoothly. 
Open Browser Settings: Open your anime browser, such as Google Chrome, Firefox, Safari, or others.
Access Privacy or Security Settings: To access privacy or security options, navigate to your browser's "Privacy," "Security," or similar section.
Clear Browsing Data: Within the privacy or security settings, locate the option to clear browsing data. This might also be called "Clear history," "Delete cookies," or similar.
Select Data to Clear: Choose the types of data you want to clear. Select "Cached images and files" and "Cookies and other site data."
Clear Data: Click the option to clear the selected data. This will remove cached files and cookies from your browser.
Restart Browser: After clearing the data, restart your browser and revisit the Crunchyroll website to check if the issue is resolved.
Try a Different Device or Browser
Sometimes, glitches can be device or browser-specific, and switching things up can quickly fix the problem.
Login to Crunchyroll: Log into your Crunchyroll account on your device.
Switch to Another Device: If you have subtitle issues on a computer or smart TV, try accessing Crunchyroll on a smartphone or tablet.
Use a Different Browser: If the issue persists, use a different web browser. Chrome users should try Firefox, Safari, or Microsoft Edge.
Check Playback: Play an anime episode to see if the subtitle issues persist on the new device or browser.
Remember that Crunchyroll works with many devices and browsers. Smother playback and accurate subtitles may indicate a device or browser issue on a different device or browser.
Update Crunchyroll and Browser/App
Updating the Crunchyroll app, web browser, or device ensures a smooth anime streaming experience. Checking your Crunchyroll app and browser for updates may fix subtitle issues.
Crunchyroll App Update: Try the Crunchyroll app on your smart TV, smartphone, or tablet in the Google Play or Apple App Store. Install the latest Crunchyroll app. Regular updates keep the app optimized and resolve potential bugs.
Browser Update: If you're accessing Crunchyroll through a web browser like Chrome, Firefox, Safari, or Edge, confirm that your browser is running the latest version. Often, browser updates enhance compatibility and performance, contributing to a smoother streaming experience.
Check Platform Apps: To upgrade the Crunchyroll app on devices like gaming consoles or smart TVs that use platform-specific apps, visit the platforms' app stores (e.g., PlayStation Store, Microsoft Store) and search for updates.
Open Crunchyroll Website: When streaming on a web browser, access the Crunchyroll website and log in to your account.
Access Account Settings: Spot the familiar gear icon (settings icon) in the top-right corner of the Crunchyroll webpage.
Seek Out Updates: Within the app settings or account page, look for an option to check for updates or the latest app version.
Update Preferences: If you find the option to update, proceed to download and install the most recent iteration of the Crunchyroll app. Otherwise, set your options for automatic updates.
Turn Off VPN and Ad Blocker
It's worth examining your browsing setup, including Virtual Private Networks (VPNs) and ad blockers. These tools may affect your streaming experience. 
VPN Deactivation: Temporarily disable your VPN, which can disrupt your connection to Crunchyroll's servers.
Ad Blocker Disablement: Switch off your ad blocker specifically for the Crunchyroll website to prevent interference during streaming.
Browser Ad Blocker: Locate your browser's ad blocker extension, often found in the address bar or extensions menu, and deactivate it for Crunchyroll.
Ad Blocker Exceptions: Add Crunchyroll to your ad blocker's exceptions list to ensure it doesn't block essential content.
VPN Deactivation Steps: Access your VPN app or settings and turn off the VPN connection.
Playback Check: After making these adjustments, play an anime on Crunchyroll to verify if the subtitle problem has been resolved.
By temporarily deactivating your VPN and ad blocker, you can enhance your Crunchyroll streaming experience, enjoying uninterrupted anime with the correct subtitle options. 
Contact Crunchyroll Support
If you're still grappling with persistent subtitle-related problems on Crunchyroll, it might be time to seek assistance from their support team. 
Access Support Page: Visit the official Crunchyroll website and navigate to their support or help section.
Contact Option: Look for "Contact Us," "Support," or "Help Center." Click the relevant link.
Submit Request: Depending on the platform, you might need to submit a support request or fill out a form detailing your subtitle problem.
Provide Details: Include specific information, such as the anime episode or series you're trying to watch, the subtitle options you're using, and any other relevant details.
Submit and Await Response: Once you've completed the necessary information, submit your request. You'll likely receive an acknowledgment and, subsequently, a response from Crunchyroll's support team.
Contacting Crunchyroll's support team can provide tailored assistance to resolve the problem. This way, you can return to enjoying your favorite anime content without disruptions.
FAQs
Q: Why are my Crunchyroll subtitles not displaying properly? 
A: Subtitle issues can arise due to settings or technical glitches. Ensure you enable Crunchyroll subtitles in your playback settings and use compatible app versions for streaming anime.
Q: How can I fix Crunchyroll subtitles not showing on the video player? 
A: Check if you've enabled closed captions instead of subtitles in the Crunchyroll video player. Go to the subtitle options and select the desired language to ensure proper display.
Q: Why do subtitles lag or go out of sync while streaming Crunchyroll? 
A: Subtitle synchronization issues can occur due to network delays or glitches. Try refreshing the page, ensuring a stable internet connection, and using the latest app version for smooth playback.
Q: Can I set Crunchyroll subtitles to automatically download? 
A: Crunchyroll does not offer an automatic download feature for subtitles. You need to enable them each time you start an episode manually.
Q: Are Crunchyroll subtitles available on other streaming platforms? 
A: Crunchyroll subtitles are specific to the Crunchyroll platform. While some streaming services offer subtitle options, Crunchyroll supports subtitles tailored to their content.
Conclusion
Crunchyroll subtitles are pivotal in enhancing your anime experience, enabling you to immerse yourself in captivating storylines. By addressing common issues and utilizing the features of the Crunchyroll player, you can ensure seamless subtitle display.
However, if you still encounter subtitle problems, could a glitch in the Crunchyroll player be causing the issue with subtitles not working?