What is Carrier Hub on Android? Carrier Hub is an Android app for T-Mobile and Sprint subscribers that supports Wi-Fi calling. It allows Wi-Fi voice calls when your cellular coverage is weak or unavailable. Tracking data usage helps Carrier Hub identify network issues and troubleshoot. It has valuable functions but could consume battery and data and have issues.
Its necessity depends on your specific circumstances and preferences. Discover its potential, battery implications, and more below.
What Is Carrier Hub On Android?
The Carrier Hub on many Android smartphones is essential for connecting cell providers and users. Its main feature, Voice over Wi-Fi (VoWi-Fi), lets you make calls over Wi-Fi when your cellular coverage is weak or nonexistent. This feature ensures uninterrupted conversations even in areas with poor network coverage.
Is the Carrier Hub App A Virus Or Malware?
Some Android devices come pre-installed; others can obtain it from reputable sources like the Google Play Store. The app is thoroughly verified before downloading, installing, and using Android.
The app is not malware or virus but may cause call drops or battery drain. It offers VoWi-Fi and data use tracking to improve your mobile experience.
Voice Over Wi-Fi (VoWiFi)—What is it?
VoWiFi allows you to make calls through Wi-Fi instead of a cellular network. This feature is helpful in buildings with poor reception or isolated regions where the cellular signal is weak or nonexistent.
Here's how VoWiFi works:
Wi-Fi Connection: Connect your smartphone to Wi-Fi to use VoWiFi. You can use secure networks, public hotspots, and home Wi-Fi.
Seamless Transition: Your phone automatically transitions from cellular to Wi-Fi for calls while connected to Wi-Fi. This change usually happens without interrupting your call.
Quality and Coverage: VoWiFi provides precise, reliable Wi-Fi voice calls. In areas with poor cellular coverage, it can improve your calling experience.
Billing and Compatibility: Your mobile carrier bills VoWiFi calls as voice calls and includes them in your phone package. However, not all carriers and devices offer VoWiFi; thus, compatibility may vary.
Emergency Calls: VoWiFi is essential in emergencies. Your carrier may allow VoWiFi emergency calls if you have Wi-Fi but no cellular connectivity.
VoWiFi improves call quality and coverage, especially in areas with poor cellular connectivity. It keeps you linked when needed.
How To Fix Carrier Hub Not Responding?
You can try many troubleshooting procedures to fix your Android device's Carrier Hub App not responding. Here are some tips:
Clear Cache Data:
Go to your device's "Settings."
Scroll down and select "Apps" or "App Manager."
Find and tap on "Carrier Hub."
Select "Storage."
Tap "Clear Cache."
To test the app, restart your device.
Force Stop the Application:
Navigate to your device's "Settings."
Go to "Apps" or "App Manager."
Locate and tap on "Carrier Hub."
Select "Force Stop" to forcefully close the app.
Relaunch the app and see if it responds as expected.
Restart Your Device:
Press and hold the Android's power button.
Select "Restart".
After rebooting, check if Carrier Hub is responding.
Update the App:
Update the Carrier Hub app if available.
Open Google Play Store.
Search for "Carrier Hub" and select the app.
Tap "Update" if an update is available.
Check for Android System Updates:
Sometimes, system updates can resolve app-related issues. Use the latest Android version.
Go to "Settings."
Scroll down and select "System."
Click "Software Update" or "System Updates."
Use on-screen instructions to check and install updates.
Contact Customer Support:
If something other than the above solutions work, consider contacting your mobile carrier's customer support for assistance. They may have specific troubleshooting steps tailored to your device and carrier.
The exact methods may vary by Android device manufacturer and version. Update your device to fix app issues.
How To Uninstall The Carrier Hub App?
Here are two methods to uninstall the Carrier Hub app using System App Remover and ADB (Android Debug Bridge):
Method 1: Using System App Remover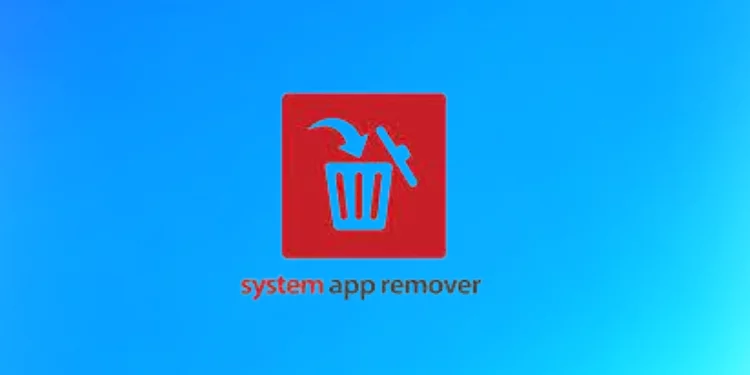 Rooted devices can delete system apps like Carrier Hub with "System App Remover."
Steps:
Install "System App Remover" from the Google Play Store.
Launch the app and grant root.
Look for "Carrier Hub" in system apps.
Choose "Carrier Hub" from the list.
Click "Uninstall" or "Delete".
Confirm uninstallation when requested.
Method 2: Use Android Debug Bridge (ADB)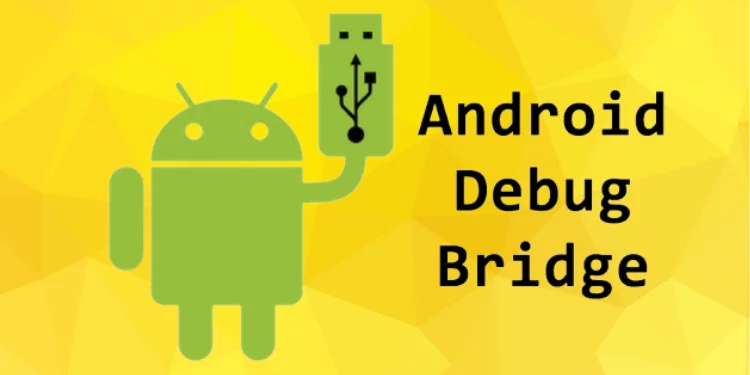 ADB lets you control your Android smartphone from a computer. Uninstall system apps like Carrier Hub with it.
Steps:
Go to "Settings" > "About phone" > "Developer Options" on Android to enable it. Tap "Build number" seven times.
Under "Settings" > "System" > "Developer options," enable "USB debugging."
USB cables connect Android devices to PCs.
Install ADB and Android SDK Platform Tools on your PC.
Run a command prompt or terminal.
Go to the Android SDK Platform Tools installation directory.
The following command lists all installed packages on your device: ADB shell pm list packages.
The list should contain "com.carrierhub.app" for Carrier Hub.
Uninstall Carrier Hub with this command: adb shell pm uninstall -k –user 0 <package_name> (replace with actual package name).
Press Enter to remove the app.
Both techniques require a rooted Android device or the ability to grant root access for Method 1. Incorrect command-line operations can damage your device's functionality when using ADB.
FAQs
Can I Reinstall Carrier Hub After Uninstalling It?
Answer: If you uninstall Carrier Hub, you can reinstall it if it's available on the Google Play Store.
Does Carrier Hub Consume a Lot of Data?
Answer: Carrier Hub may consume some data, mainly when using VoWi-Fi for calls. However, the data usage is usually moderate, and it's beneficial for maintaining calls in areas with poor cellular signals.
What Is the "MCM Client Requests Are Processing" Notification Linked to Carrier Hub?
Answer: This notification appears on devices with the Carrier Hub app and often disappears once your phone connects to cell towers after a restart. It can also show up during maintenance on your carrier's network. Contact your carrier for further assistance if it persists.
Is Carrier Hub Compatible with All Android Devices?
Answer: Carrier Hub's compatibility can vary depending on your carrier and device. It's typically found on devices from T-Mobile and Sprint or their merged entity. It may not be available or necessary on devices from other carriers.
Conclusion
Carrier Hub, a versatile Android software, improves network connectivity for T-Mobile and Sprint users. It emphasizes Voice over Wi-Fi (VoWi-Fi) to ensure uninterrupted calls with weak cellular coverage. Like any software, its usefulness relies on personal preferences and network coverage. Is Carrier Hub useful for Android?