YouTube dominates the digital content environment for all types of video. However, we sometimes want to download videos for offline viewing or other uses. Discover how to download YouTube videos quickly and easily using these five proven methods. Here are the three best YouTube downloaders you may use to download videos whenever you like. 
Step By Step Guide: How to Download YouTube Videos
Five easy ways to download YouTube videos for offline watching are shown below. Find online services, browser extensions, and desktop software that meet your device and preference.
Method 1: YouTube Premium Advantage
Investing in YouTube Premium can affect your YouTube experience. YouTube Premium removes irritating advertising and lets you download videos for mobile offline watching. 
Subscribe to YouTube Premium to download. 
Choose a package on YouTube Premium and follow the instructions to subscribe.
Get Premium and find the video you want to download. 
Below the video player is a download icon. Click it.
Select video quality from the menu and click download. 
The YouTube app's 'Downloads' area stores your video for offline viewing.
Pros: 
Easy to use.
Legal and helps content creators.
Cons: 
Subscription fee required.
Method 2: Online Downloaders – Quick and Easy
For a quick fix without downloading software, use online YouTube downloaders. They are frequently browser-based and easy to use. 
Select the YouTube video to download. Get the video's URL from the browser's address bar.
Many YouTube downloaders exist online. Choose Y2Mate, ClipConverter, or SaveTheVideo.
Paste the copied URL into the downloader's box.
Choose the format MP4, MP3, etc., for video format and quality. Some downloaders let you pick a resolution.
The website will produce a download link after you click the download button. Clicking here begins the download.
Pros: 
No software installation is required.
Fast and simple.
Cons: 
Lower quality may occur.
Sites may feature invasive advertisements.
Method 3: Desktop Software – Taking Control with 4K Video Downloader
4K Video Downloader offers a full feature set for desktop users. 
Start by downloading and installing 4K Video Downloader from the official website.
Copy the YouTube video URL to download.
Open the installed software and click 'Paste Link.' The software automatically detects and analyses video.
A window will let you choose video format and quality. Pick your favorites.
Click download to begin downloading. Choose a hard disk location for the video.
Pros: 
Enhanced download quality.
Additional features include playlist downloads.
Cons: 
Installation required.
Features may be limited in the free edition.
Method 4: Browser Extensions – Simplifying the Process
Consider YouTube video downloader extensions for a lightweight, browser-integrated solution. Use an extension like "SaveFrom.net":
Search "SaveFrom.net." in Chrome or Mozilla Addons. Install browser extension.
Find the video to download on YouTube.
Click the SaveFrom.net browser extension icon after finding your video.
Select the video format and quality from the menu. Pick yours.
Download the video to your computer.
Pros: 
Easy browser integration to access.
Usually free and simple.
Cons: 
More limited functions than desktop applications.
It required browser compatibility.
Method 5: Using Command-Line Tools – Advanced Users Unleashed
For those comfortable with command line utilities, there are effective alternatives like YouTube-dl. 
Open your command prompt or terminal and install Youtube-dl using your OS's command. 
For Windows: pip install youtube-dl
For Linux/macOS: sudo apt-get install youtube-dl
Copy the YouTube video URL to download.
Use YouTubeDL. Command: Enter YouTube-dl and the video URL in the terminal.
YouTube-dl https://www.youtube.com/watch?v=yourvideoid
YouTube offers several formats and quality options. For more, see the documentation.
Pros: 
Highly configurable and powerful.
Ready for scripting and automation.
Cons: 
It requires command-line experience.
Harder for beginners.
Top 3 Best YouTube Downloaders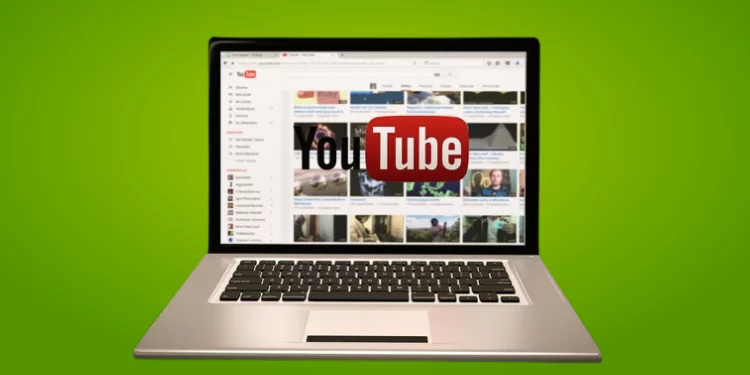 4K video downloader
4K Video Downloader is a versatile and easy-to-use desktop tool that downloads YouTube, Facebook, Vimeo, and other videos, playlists, channels, and subtitles. YouTube fans trust it since they may choose from multiple video formats and quality.
TubeMate Android
Popular Android software TubeMate facilitates YouTube video downloads. Android users love it for its simple UI and multi-resolution video downloads. TubeMate converts videos to MP3, providing a complete solution for media fans.
SaveFromNet (online)
SaveFromNet is a popular YouTube downloader. Users who prefer not to install software will enjoy a simple interface and compatibility for different video formats. SaveFromNet offers browser addons for easy YouTube downloading.
FAQs
How do I Download a YouTube video to my Android phone?
Use TubeMate, a popular Android app, to download YouTube videos smoothly. Paste the video link into TubeMate and select your resolution for offline viewing.
Can I Download YouTube videos without Premium?
Free YouTube video downloader SaveFromNet is great. Paste the video URL, select quality, and download without Premium.
How do I download YouTube videos with Google Chrome?
Install Video DownloadHelper to download YouTube videos. After installing, go to the video, select download, choose quality, and download using Chrome.
How do I download a video from YouTube to my gallery?
Try TubeMate on Android. Copy the YouTube video URL, paste it into TubeMate, choose a resolution, and save it to your phone's gallery.
What is the best downloader for YouTube videos?
4K Video Downloader is a leading YouTube downloader. Video fans may trust its user-friendly interface and support for multiple formats and quality.
Conclusion
YouTube videos may be downloaded effortlessly with the correct tools and procedures. Whether you use internet services, browser extensions, or desktop software, choose a solution that suits your needs and device.
Always follow copyright laws and YouTube's TOS when downloading and utilizing videos. Check the quality of the videos you obtain and make sure your method is legal and ethical. These approaches and the top three YouTube downloaders let you watch your favorite videos offline.