Imagine setting up your Spectrum self-installation kit and having a high-speed internet connection. Then, all of a sudden, the thrill dies down when you run into the perplexing problem of your Spectrum self-install not activating. We understand your frustration, but this article offers hope. We'll explain frequent concerns, offer step-by-step solutions, and get you browsing and streaming quickly. Let's fix Spectrum Self-Install Activation issues.
Understanding Spectrum Self-Install
Understanding Spectrum self-installation is necessary before troubleshooting. Spectrum usually gives you a self-installation kit. This kit includes modems, routers, and step-by-step instructions for installation. The final step in activating your internet connection is critical.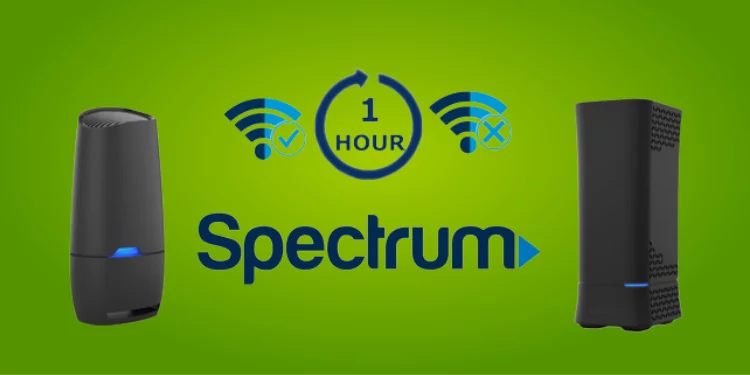 Common Issues
Explore some typical user issues first. These problems, which may seem like they could be more important at first, can get in the way of you using Spectrum's fast internet.
Check Equipment Connectivity
First, connect your equipment properly. Ensure the modem is plugged in, the wires are secure, and the router is configured. A slack wire may appear insignificant, yet it can hinder activation.
Verify Cable Connections
Check the modem-to-cable outlet coaxial cable. Damage to the cable or connectors may prevent activation. Change the cable if needed.
Power Cycle Your Equipment
A power cycle can sometimes fix things. Pause your modem and router for 30 seconds before turning them on. This refreshes the connection and fixes activation issues.
How to Fix Spectrum Self-Install Not Activating?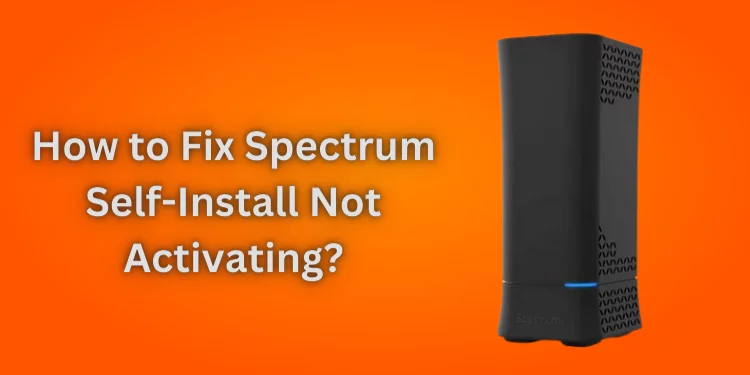 When Spectrum Self-Install activation is difficult, you need a troubleshooting plan. We'll walk you through practical measures to fix activation issues in this part to make your connection smooth and easy.
Step 1: Double-Check Activation Information
Enter the right activation details. This contains your account number, phone number, and other activation details. 
Step 2: Use the Spectrum Activation Website
Visit the Spectrum activation website on a home network device. This website usually makes service activation easy. Follow the on-screen instructions and double-check your input.
Step 3: Contact Spectrum Support
If self-activation fails, contact Spectrum support. They're available by phone or chat. Explain your issue and have your account information ready. They can fix the issue remotely or help you troubleshoot.
Step 4: Check for Area Outages
Activation troubles may be caused by a local outage rather than your setup. Check Spectrum's outage map or contact support for widespread activation issues.
Step 5: Schedule a Technician Visit
If everything else fails, call in the experts. Spectrum can send a professional to check your setup. Infrastructure challenges may require expert care.
Additional Tips
Beyond troubleshooting, Spectrum Self-Install activation issues have some further advice and insights. These tips will help you handle unexpected challenges and make your journey smoother.
Patience is Key
Activation can take time to spread. After following the steps, wait before reconnecting. Patience is sometimes the best solution.
Keep Documentation Handy
Troubleshooting is easier with your account, order number, and other details. Helps while contacting Spectrum support.
Stay Informed
Follow Spectrum's official social media pages or website for service disruption or issue updates. An informed mind can save unnecessary troubleshooting.
FAQs
Why is my Spectrum activation not working?
Activation issues might result from setup errors, account information mismatches, or technical issues. This guide can diagnose and fix the issue.
How do I activate Spectrum self-install? 
Check your wires and power cycle equipment, validate your account information, and temporarily turn off firewalls. If the problem persists, contact Spectrum support for personalized help.
How long does it take for a Spectrum router to activate? 
Activation usually takes 15–30 minutes. Contact Spectrum support or use our troubleshooting guide if it's taking longer.
What is the phone number for Spectrum self-install activation? 
Call Spectrum help at [Spectrum help Phone Number]. Prepare your account information for faster resolution.
How long does it take to activate a phone? 
Phone activation takes 15–30 minutes, like other providers. If the problem persists, contact Spectrum support or use our troubleshooting guide.
Conclusion
Spectrum self-installation activation issues can be annoying, but you can fix them with the right information and troubleshooting techniques. Spectrum's support team can help. Following this guide should result in a fast and smooth internet connection.