Today, we have great tools to locate our way home in unexpected places. Smartphone navigation apps operate like magic. You're in a big city or new neighborhood attempting to get home. Apps help there! You can return home with a few phone touches. Use Google Maps and Apple Map App for "Navigate Me Home" to find your way home easily. Follow these steps for stress-free navigation in unexpected places.
How to Use Google Take Me Home on Your iPhone and Android?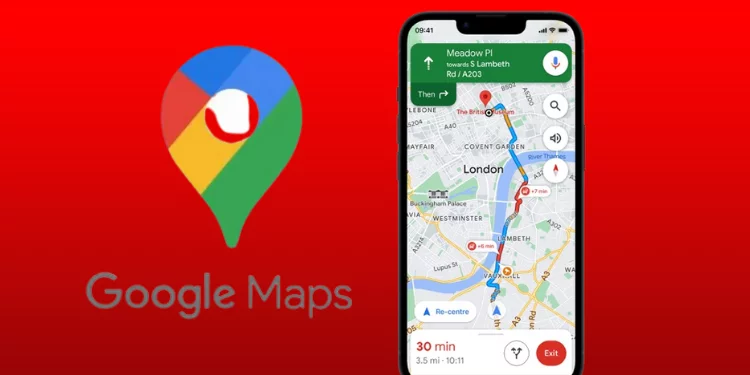 Apple and Android users can use Google Maps for navigating. Its adaptability and extensive database make it essential for modern travel. Navigation is simple with its user-friendly interface, real-time traffic statistics, and comprehensive map coverage.
Google Maps is trustworthy for exploring new cities or finding the fastest route home. This app's voice-activated 'Google Take Me Home' command helps users get home.
To employ 'Google Take Me Home on your iPhone and Android:
For Android Users:
Enter your home address in Google Maps.
Say, "OK Google, take me home. "
Google Assistant will launch Google Maps, recommend the fastest route, and give home directions.
For iPhone Users:
Install Google Assistant in the App Store.
Log in to Google Assistant.
The Google Maps app lets you set your home address.
"Hey Google, take me home," activates Google Assistant.
The Google Assistant will load Google Maps and provide step-by-step directions home.
Set Up the Google Assistant App on an iPhone:
Download:
Visit the iPhone App Store.
Look for "Google Assistant."
Download and install the app by tapping "Get."
Open the App:
After installation, click "Open" to launch the app.
Sign In:
Log in with Google. Choose your Google account if you're signed into another iPhone app.
Permissions:
Select whether to let Google Assistant save contacts from signed-in devices.
Continue:
Read how Google Partners works with Google Assistant, then tap "Continue."
Microphone Access:
Press "OK" to give Google Assistant access to your microphone.
You successfully installed Google Assistant on your iPhone. It now supports "Hey Google" speech activation for assistance and other voice requests.
Set Up a Google Home Address in the Google Maps Mobile App:
Open Google Maps:
Find the Maps app's search bar at the top of the screen.
Tap the Search Bar:
Locate the search bar at the top of the Maps app screen.
Set Home Location:
Under the "Home" section, tap "Set location."
Enter Your Home Address:
Type in your home address accurately.
Confirm Your Address:
Please select your address from the search results by tapping it and wait for the Google Maps app to confirm that it has saved your Home address.
You've successfully set up your Home address in the Google Maps mobile app. This allows you to use voice commands like "Hey Google, take me home" for easy navigation back to your residence.
Navigate Me Home with the Apple Map App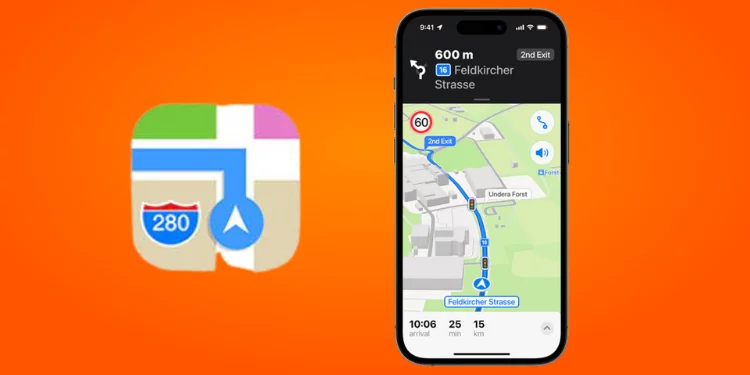 Apple Map App is a native navigation solution meticulously crafted for iOS users. The iOS ecosystem-integrated app has an appealing layout and a package of capabilities for travelers in familiar and unfamiliar territory.
The Apple Map App provides:
Accurate turn-by-turn instructions.
Real-time traffic data.
A responsive voice-guided navigation system.
It also offers innovative features like Flyover mode, which shows famous sites in 3D, and Look Around, a 360-degree street view. Also, it Provides detailed maps of select airports and shopping centers indoors for easy navigation.
To use the Apple Map App and navigate home efficiently:
Launch App: Press the Apple Maps icon on your iOS device's home screen.
Search for Home: Save your home address in your contact info and use the "Home" search section.
Set Home Address: If you haven't already, you can go to your contact card and make the appropriate changes there, including entering your home address. The app will then recognize your "Home" location.
Initiate Navigation: Navigate to your starting point by tapping "Home" and choosing "Directions." The Apple Maps app will plot the most direct route and provide verbal instructions to securely get you back to your house.
Use the Apple Map App to find your way home, making your trip easy.
Navigate Me Home with the TomTom App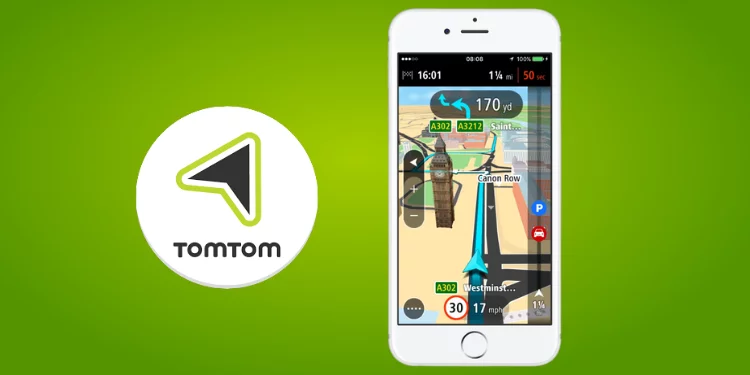 A Dutch navigation and mapping company makes the TomTom App. Designed for Android and iOS, this software has complex navigation.
TomTom App's improved lane guidance and user-friendly UI allow users to navigate difficult roads confidently—real-time traffic information guides route selection to avoid congestion and delays.
The app also supports offline maps and delivers speed camera notifications to improve road safety. TomTom App users may confidently navigate with a trusted companion.
Follow these simple steps to use the TomTom App for navigation and home finder:
Launch App: Open TomTom on your phone.
Access the Menu: To enter the menu, locate the three horizontal lines symbol in the top left corner of the screen.
Set Home Location: Choose "Change Home Location" and input your address carefully.
Navigate Home: Choose "Drive Home" from the app's main page after setting your home address. The software will immediately start navigating your home.
Advanced lane guidance, real-time traffic updates, speed camera notifications, and offline maps make the TomTom App a reliable navigation option.
FAQs
How do I utilize Google Maps GPS?
In Google Maps, tap "Directions" and enter your destination for turn-by-turn directions.
How to download the Navigate app?
Find Navigate in your device's app store (e.g., App Store for iOS or Google Play for Android) and hit "Download" or "Install."
Can maps work without the Internet?
Some map apps offer offline functionality, allowing you to use maps and navigation without an Internet connection.
Can I see my house on Google?
You can usually see your house on Google Maps' satellite view if Google's satellite imagery covers the area.
Are GPS maps free?
Many GPS map apps like Google Maps offer free primary navigation, while some advanced features may require a paid subscription or data usage.
Conclusion
We've used current navigation apps to get home quickly. These tools have transformed our journeys in an interconnected world, from Google Maps' familiar guidance to the Apple Map App's inherent elegance and TomTom's advanced features.
However, Are these Apps simplifying our lives or diminishing our innate sense of direction and adventure?