A famous multiplayer game, Call of Dragons takes players to a world of mythical monsters for epic battles and intriguing quests. You may design your character, acquire new skills and equipment, and join guilds to overcome challenges in this digital world. Learn how to play Call of Dragons on PC; it has gorgeous graphics and simple controls due to its constantly expanding features and stories.
Why Play Call of Dragons on PC?
Call of Dragons for PC has many benefits. On a bigger screen, the game's excellent graphics are more engaging. Optimizing your game experience improves performance and visuals.
How to Play Call of Dragons on PC?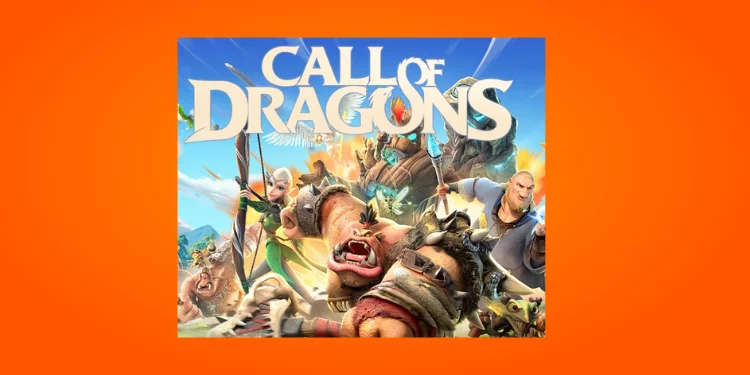 System Requirements
Make sure your PC fits the game's system requirements before playing. The table below lists the minimum and recommended specs:
| Minimum System Requirements | Recommended System Requirements |
| --- | --- |
| Operating System: Windows 7 or higher, macOS | Operating System: Windows 10, macOS Sierra |
| Processor: Intel and AMD | Processor: Intel Core i5 or equivalent |
| RAM: 4 GB | RAM: 6 GB or more |
| HDD: 5 GB | SSD (Solid State Drive) |
| Graphics Drivers: Up-to-date | Graphics Drivers: Up-to-date |
Meet these requirements for smoother gaming.
Role of Android Emulator
Since Call of Dragons is mobile-focused, you'll need an Android emulator on your PC. Bluestacks is the guide's suggested emulator because it works on Windows and macOS.
Downloading Bluestacks
First, visit Bluestacks' website.
Select "Download Bluestacks".
Downloading begins automatically. It may take a few minutes, depending on your internet speed.
Installing Bluestacks
Find the Bluestacks installer after downloading.
Run the installation by double-clicking.
Wait for installation after selecting the installation location and following on-screen instructions.
Configuring Bluestacks
Start Bluestacks after installation. Initialization will be brief.
Google will ask you to log in. Backups of game progress require this procedure. Using the same Google account syncs your mobile Call of Dragons progress.
Downloading Call of Dragons on Your PC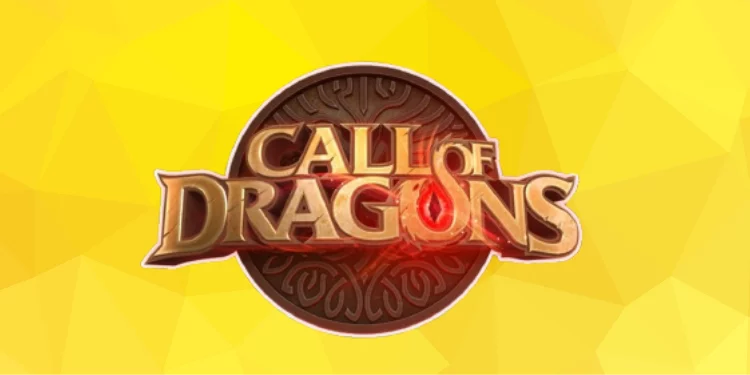 Now that Bluestacks is installed download Call of Dragons:
Open Bluestacks and visit the Google Play Store.
Enter "Call of Dragons" into the Google Play Store search field.
Find the game in search results and click it.
On the game's page, click "Install". Call of Dragons will download and install on your PC.
Bluestacks will add the game to your mobile games library after the download.
Optimizing Your Gaming Experience
Before playing Call of Dragons, optimize Bluestacks for optimum performance:
Tweaking Bluestacks for Performance
In Bluestacks, click the gear icon (settings) on the right sidebar.
The settings menu lets you change things. Increase Bluestacks RAM and CPU cores for improved performance. Avoid over-allocating resources, which can slow your PC.
Save your settings and restart Bluestacks to apply them.
Improving Graphics
In Bluestacks options, select "Engine."
You may change the graphical settings here. Set "Graphics Mode" and "Graphics Renderer" to "OpenGL" for beautiful graphics.
Save your settings and restart Bluestacks to apply them.
Syncing Your Game Progress
Playing Call of Dragons on mobile and PC lets you sync your progress:
Call of Dragons can be launched from Bluestacks' home screen or Google Play Store.
The game's "Connect to another account" option is usually towards the bottom right.
Use Facebook, Google, or Google Play Games for this step. Logging in syncs your game progress across your PC and mobile devices so you can play without interruption.
Troubleshooting Common Issues
Ensure your PC satisfies the minimum system requirements in this guide.
Temporarily turn off any third-party or antivirus software that may interfere with installation.
Bluestacks installation requires a reliable internet connection. Make sure your link works.
If your installation file is faulty or incomplete, download it again from the official website.
Dealing with In-Game Glitches
Game glitches freezes, and latency can ruin your fun. To reduce these concerns, do the following:
Adjust Bluestacks options: Optimize performance under the options menu. Lag can be fixed by lowering graphics settings or increasing emulator resources.
Close Background Applications: Multitasking while gaming might drain system resources and lag. Close unneeded apps before starting Call of Dragons to save resources.
Game Updates: Developers often fix problems and malfunctions with updates. Check Bluestacks' Google Play Store for Call of Dragons updates.
FAQs
Is BlueStacks safe for PC?
Yes, Bluestacks is generally considered safe for PC and is a reputable Android emulator used by millions of gamers worldwide.
Who is the best hero in Call of Dragons?
The best hero in Call of Dragons can vary depending on your play style and strategy, as different heroes excel in various aspects of the game.
Is Call of Dragons free on PC?
Yes, Call of Dragons is free to play on PC, and you can download it through Bluestacks or other Android emulators without any cost.
Is there a PC version of Call of Dragons?
Call of Dragons is initially designed for mobile devices, and while it can be played on a PC using emulators like Bluestacks, there isn't an official standalone PC version of the game.
Conclusion
From setting up the Bluestacks emulator to optimizing your gaming experience, you're now equipped to explore a world teeming with mythical creatures and legendary battles. Will you rise to become a legend in the world of Call of Dragons?